Taste the touchdown: The ultimate tailgating menu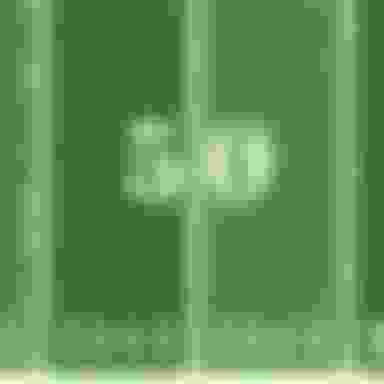 The leaves are turning beautiful shades of red, orange and yellow, there's a hint of winter chill on the horizon and the smell of freshly painted yard lines waft through the air. That can only mean one thing—it's football season!
Whether college or professional football tickles your fancy, we've covered the spread (see what we did there?) to ensure a winning tailgating experience for your friends and family.
Caprese skewers
Whet the appetites of your tailgate attendees with this simple yet satisfying start to the tailgate experience. Cleanup is virtually non-existent by serving on a skewer.
Ingredients
Grape tomatoes

Mini mozzarella balls

Basil leaves

Balsamic vinegar
Directions
Thread a tomato, mozzarella ball and a basil leaf on a small skewer or toothpick.

Drizzle with balsamic vinegar.
These skewers can be made ahead of time; just refrigerate before serving and serve on a bed of ice.
Chopped veggie dip
Break the mold of chips and salsa by serving a delightful and refreshing veggie dip. Not limited to tortilla chips, this dip can be enjoyed with crackers or vegetables.
Ingredients
1 cup Greek yogurt

16 ounces hummus

4 tablespoons diced chives, divided

1/2 cup scallions

2 orange bell peppers, diced

2 yellow bell peppers, diced

2 red bell peppers, diced

1 cup cucumber, diced

1 cup tomatoes, diced

Salt and pepper, to taste
Directions
Spread hummus on bottom of dish.

Mix Greek yogurt and two tablespoons of chives, then spoon over hummus and spread evenly.

Combine all vegetables in a large bowl; season to taste with salt and pepper.

Pour vegetables over hummus and yogurt later to cover completely. Top with remaining chives.

Refrigerate until ready to serve with chips, crackers or veggies.
Chocolate chip cookie dough dip
Savor your team's sweet victory by treating your guests to a version of chocolate chip cookie dough that's safe to eat.
Ingredients
8 ounces cream cheese, softened

1/2 cup butter, softened

1/4 cup brown sugar

1 teaspoon vanilla extract

1 cup powdered sugar

1/2 cup chocolate chips
Directions
Combine ingredients into a large bowl, beating until smooth.

Serve with cookies, crackers or brownie bites.
Mulled cider
Keep tailgaters warm in cooler temperatures with this slow-cooker mulled cider.
Ingredients
1 gallon unfiltered apple juice

1 medium orange, sliced into 1/4-inch rounds

1 piece fresh ginger, 1 1/2 inches, sliced 1/4-inch thick

5 cinnamon sticks

1 tablespoon whole cloves

Orange slices, for serving (optional)
Directions
Pour apple juice into slow cooker, and add orange rounds, fresh ginger and cinnamon sticks.

Place cloves in a tea ball (optional to make serving easier) and add to the cider.

Slow cook for four hours on low.

Pour cider into a thermos to keep warm.

Serve with orange garnish if desired.
Juicy Lucy burgers
While many Juicy Lucy traditionalists only stick with American cheese in the middle of their hamburgers, feel free to shake it up by adding your own twist.
Ingredients
1 1/2 pounds ground beef, 80% lean

1 tablespoon Worcestershire sauce

3/4 teaspoon garlic salt

Black pepper to taste

4 slices American cheese

4 hamburger buns, split
Directions
Combine ground beef, Worcestershire sauce, garlic salt and pepper in a large bowl.

Form eight thin patties.

Lay each slice of cheese on top of each other, then cut into four equal squares.

Take a quartered stack of cheese and place it in the middle of one patty.

Cover the freshly cheesed patty with another patty and tightly pinch the edges together to seal the cheese inside.

Repeat with the remaining cheese stacks and patties.

Grill burgers until they are well browned and no longer pink on the inside. Steam from the cheese will cause the burger to puff up; prick the top of the burger to release steam.

Place on buns and serve with traditional accoutrements (e.g., lettuce, onions, tomatoes, ketchup, mustard).
Caution: The cheese will be hot, so let the burgers sit for a few minutes!
Non-traditional middles
Pepper jack cheese instead of American

Chopped bacon or mushrooms and provolone cheese

Freshly chopped jalapeños and cheddar cheese
Back to issue